Biographie du Docteur Denis Franchimont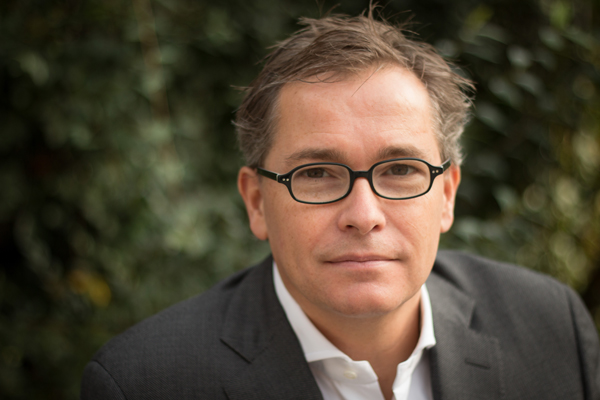 InBev-Baillet Latour Fund Awards 2014
Denis Franchimont graduated from University of Luik/Liege (ULG) medical school (MD), Belgium, in 1993. He graduated from the Erasme academic Hospital, Free University of Brussels (ULB), Belgium, in Gastroenterology in 2000 with summa cum laude.
He was research student in Gastroenterology in Podolsky's lab at the Massachusetts General Hospital, Harvard medical school, in Boston, USA in 1993. He was research fellow in molecular immunology in O'shea's lab at NIAMS, National Institutes of Health (NIH), Bethesda (Washington DC), Maryland, USA, from 1997 to 1999. He received the NIH Award for excellence in biomedical research in 2000. He obtained is PhD in 1999 from ULG medical school, Belgium, and the National Institutes of Health, Bethesda (Washington DC), Maryland, USA and received his agrégation de l'enseignement supérieur from ULB, Brussels, Belgium in 2005.
He is appointed at the Belgium foundation for scientific research (FNRS) since 1995 and he is now FNRS Scientific Research Director. In 2003 (to 2006), he was offered a Canada Research Chair (CRC) in Gastroenterology at McGill University, Montreal, Canada, and his research was supported by the Canada Foundation for Innovation (CFI).
He has published a number of papers as a first or last author in GUT, Gastroenterology, FASEB Journal, PLOS one and genetics, Journal of Clinical Endocrinology Metabolism, Journal of Immunology, Journal of Experimental Medicine, NATURE genetics and NATURE. Six PhD students completed or are completing their PhD thesis under his supervision. His scientific work is devoted to the study of immunosuppressive agents and biologics, and to the genetics of inflammatory bowel disease (IBD) and inherited colon cancer. In 2014, he received the InBev Baillet -Latour award for clinical research in IBD.
His daily clinical practice and expertise is dedicated to patients with IBD and gastro-intestinal cancers, and performs diagnostic and therapeutic endoscopy and endoscopic ultrasonography. He is now clinical Professor (ULB) and clinical director at Erasme academic Hospital in Brussels, Belgium.
He is the elected President of the Belgium IBD group (BIRD, www.birdgroup.be) group and vice-president of the Familial Adenomatous Polyposis and Lynch Syndrome association (FAPA).
He is a member of the American Gastroenterological Association (AGA), Crohn and colitis foundation of Canada (CCFC), Groupe francophone des maladies inflammatoires du tube digestif (GETAID, Paris, France) and Belgium group of digestive oncology (BGDO).